C A R O L ' S
General Hospital
fan fiction
I finally got a chance to update a couple of old stories and add a few new ones, but this update is not too big. Of course, I'm still looking for more stories! Oh, and I've got another link up too! Check out her page--it's really good!
If you would like to submit a story to my web site, please e-mail me and I will be happy to add it. In the meantime, enjoy what I have and don't forget to e-mail the authors and let them know what you think! Check back for updates on stories for new chapters! All will be updated regularly.
Last update: December 8, 1998
NEW!!!! General Hospital Fanfic Challenge!!
(check it out---non-participants e-mail me for details)
WIN AN AWARD!!!
My Awards
The picture or title above each section indicates who the *main* characters of the stories are.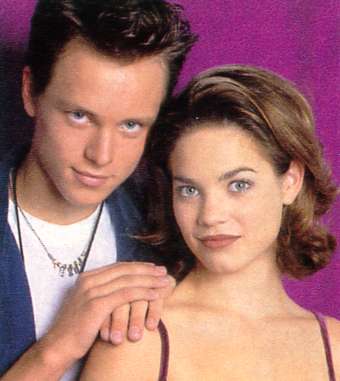 Stories :

The Gift of Life - by Sheltiesong (NEW)
The Winds of Change - by Joe
A Love to Last a Lifetime - by Dawn
The Legacy - by Dawn (sequel to A Love to Last a Lifetime)
Fumbling Toward Ecstacy - by Katie
Kiss from a Rose - by Carol (UPDATED)
Crazy for You - by Steph
Dawn Before the Darkness - by Melissa
No One's Gone For Long - by Carol

Links :

Lucky and Elizabeth Admirers

SPENCERS

Stories :

Living Without Laura - by Becca (NEW)
The Worst of Times - by Carol
Silent Prayers -by Valerie
Landslide - by Lisa
Building a Mystery - by Katie
When Everything Changes - by Allie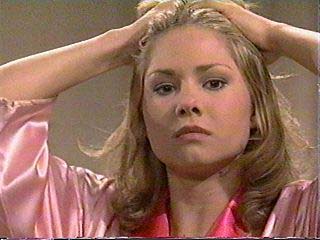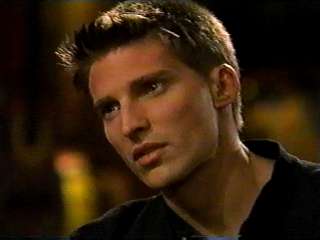 Stories :

Truly an Accident? - by JasNCarly (NEW)
Never Tell - by JasNCarly (NEW)
Truth Hurts - by JasNCarly (NEW)
Moving On - by JasNCarly
Missing You - by JasNCarly
It's Up to You - by JasNCarly
Home is Where the Heart Is - by JasNCarly
Gone - by JasNCarly
Do You Remember Me? by JasNCarly
Runaway - by JasNCarly
Welcome Home by JasNCarly
Risks - by JasNCarly
Innocence Lost - by Lanie (UPDATED)
Shadows & Light - by Carrie
Farewell, Little Robin - by Carol
Cupid's Pistol - by Carol
Blood & Water - by GraveDigger and Sharipep

Links :

Hokie 98's Carly Fan Fiction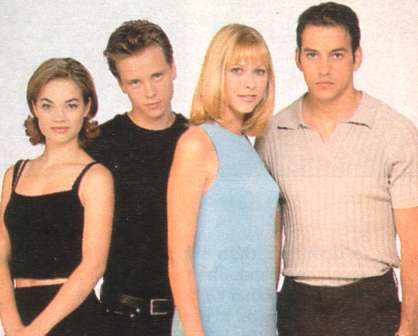 Stories :

A New Day - by Jasmine (off site link)
Foolish Mistakes - by Jasmine (off site link)
Succumbing to the Pressure - by Zoey
Luckster and Emily - by Carol
The Past Becomes Known in the Present - by Lindsay
Who Would Have Thought - by Cara
Life Through My Eyes - by Dawn (link to story at her site)
I'll Stand By You - by Dawn (link to story at her site)

comedies

Crime in Port Chuckles - by GraveDigger and Carol
The Sit - by Carol

others

Time After Time - by Jasmine
Torn - by Sharipep
Oh, the Places You'll Go - by Dawn
Second Chance at Love - by Lori and Shari (S & B)
The Lucy and Kevin Story - by Brittany


crossovers

Bloodlust - by Carol and Michelle (BtVS crossover, UPDATED - Part 13)
Yesterday's Blood - by Cathryn (Buffy the Vampire Slayer crossover, NEW)

Jamie's Forever Series (NEW, Highlander, Forever Knight, GH crossover)

Who Wants to Live Forever
Obsession
Into the Night
Passion
Darkness Falls



Fan Fiction Links

The GH Fanfic Castle (NEW link!!)
Dawn's General Hospital Page
GraveDigger's Fan Fic Page
Cassadine Guardian Angels Fan Fiction
Lizzie's Labyrinth Fan Fiction

"Other" Fan Fiction (site maintained by me for Buffy the Vampire Slayer Fans)



Read and post new stories at my Message Board!!! (UPDATED--check it out!)

Sign My Guestbook
View My Guestbook
Take my poll :
LE FastCounter